Leading the American Restoration
Do you think multiculturalism is working for the world?
Read More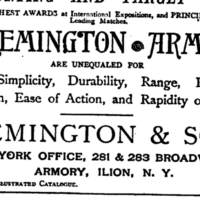 RemArm's departure reflects a trend as firearm manufacturers seek states that respect the industry, leaving behind hostile political landscapes.

Read More
We are staunch advocates for American Exceptionalism. Our mission is to protect the ideals of individual rights, freedom of will, and personal responsibility, while actively taking the fight to detractors, legislative bodies, and those who support them.