Leading the American Restoration
The National Federation of Republican Women are discussing "What is a (Republican) Woman?"
Read More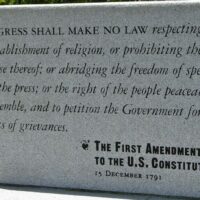 The FACE Act must be repealed to safeguard free speech. And pro-life activists, convicted unfairly, deserve pardons.
Read More
We are staunch advocates for American Exceptionalism. Our mission is to protect the ideals of individual rights, freedom of will, and personal responsibility, while actively taking the fight to detractors, legislative bodies, and those who support them.